To achieve climate targets, European road freight will be electrified within the next decades. Battery electric trucks must achieve maximum range and payload at minimum cost of ownership. Ultimate efficiency is the enabler and can only be achieved by a revolutionary design.
EXOSKATE
Our goal is to bring BE3T®– Best Efficiency European Electric Truck to the market powered by ExoSkate®, a self-contained platform for commercial vehicles.
25% higher energy density on chassis level achieved by cell-2-chassis design.
Up to 40% less energy consumption by highly integrated drive system, predictive and adaptive control strategies and aero thermal design.
Cabins, including no-cabin for autonomous hauling, axle configuration (4×2, 4×4) and battery capacity (short-, mid-, long-range), can be adapted to various hauling needs.
by DNA. Multi-Function principle results in reduced parts, inherent safety and lowest weight. 
ExoSkate is designed for easy recycling by avoiding composite materials.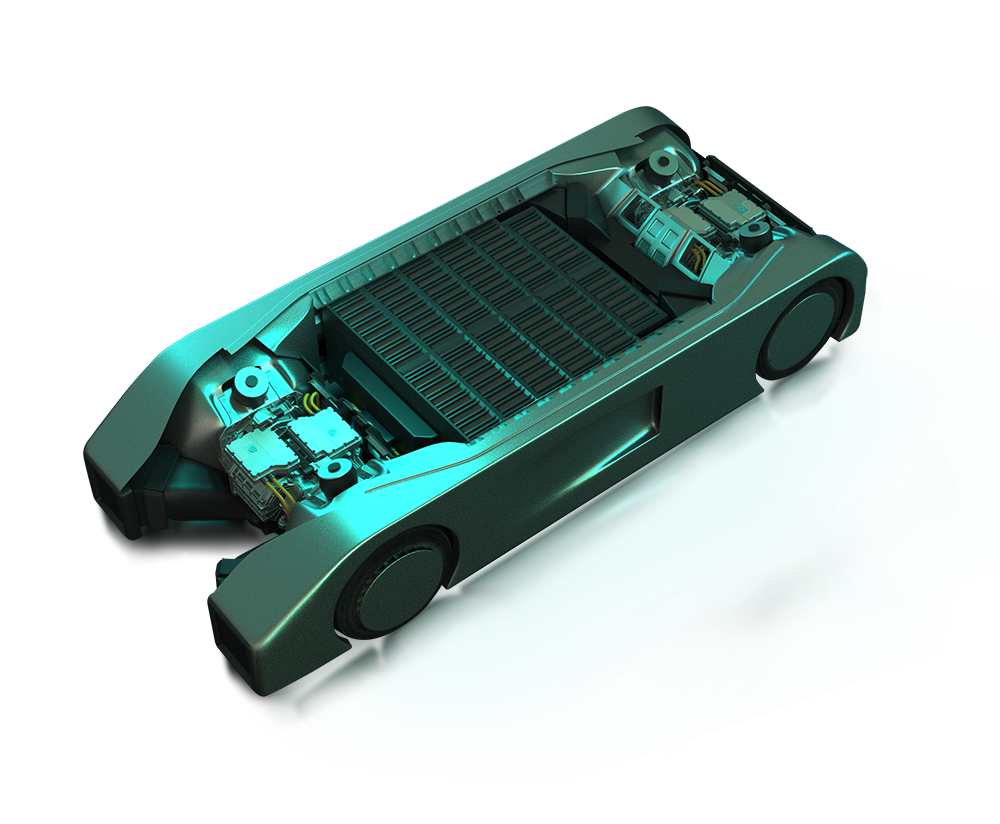 Specification
Battery capacity
up to 1 MWh
Energy consumption
up to 0,7kWh/km
Range
up to 1200km
Perfomance
8% at GVW:40 ton
Payload
no delta to DIESEL
300km version
20% lighter to DIESEL